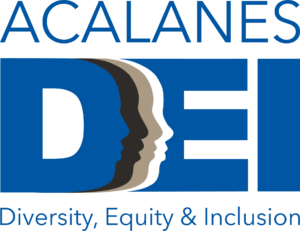 October 11 is recognized as Indigenous Peoples' Day. Let's pause to remember that Native people are the first inhabitants of the Americas, including the lands in Lafayette. The local tribe was the Saklan tribe, who were part of the larger Miwok community. Did you know that the name of our school, "Acalanes" is derived from the word "Saklan," who were referred to by the Spanish missionaries as "Saklanes"? Their historical tribal lands ranged from Moraga to San Leandro Creek to Lafayette. Today, many Saklan descendants have intermarried with the larger Chochenyo Ohlone community. Learn more about the history of Native California in this video.
 
October is also National LGBT History Month and this Monday October 11 is "National Coming Out Day." On this day we honor and support lesbian, gay, bisexual, transgender, or queer people and their "coming out of the closet" to proudly be their true selves. The day is aimed to raise awareness of both the LGBTQ community and civil rights movement and to advocate for a person's mental health and identity.
 
After a successful and well attended potluck last week, our celebration of Latine Heritage Month continues! Thursday Oct 14, the students are invited to engage with guest speaker Alberto Ledesma. Lunchtime via zoom in room 314. Parents are welcome too! Meeting ID: 797 6464 3844 Passcode: LHM
 
What is Latine Heritage Month without music? Get up and dance to the Afro-Cuban rhythms in this NPR Music Tiny Desk concert featuring Afro-Cuban percussionist PedritoMartinez and his band.
 
Tuesday, Oct 12 from 6-8pm AUHSD Quarterly Book Read in the Miramonte Library. "The Sum of Us" by Heather McGhee. Sign up here.
 
Facts corner:
 About 9 million people in the U.S. identity as lesbian or gay, bisexual or transgender. Many are afraid of living their true selves in fear of scrutiny and judgment from others, which has a huge impact on mental health. Mental health challenges that face LGBTQ youth are staggering; 40% of LGBTQ youth responded that they had seriously contemplated suicide in the last 12 months. Greater levels of support and acceptance is associated with dramatically lower rates of attempting suicide. See results of a 2020 Trevor Project survey here.