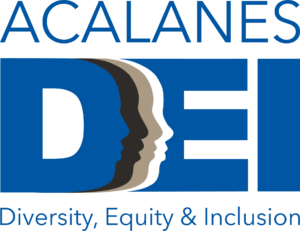 There are a number of events happening for our students in May as we commemorate Asian American and Pacific Islander (AAPI) Heritage Month and celebrate the communities who have helped shape this country. Check in with them to encourage participation and growth! 
AAPI is a broad term for a hugely diverse community of people.

This article

will help you understand quite how large and diverse! 
Thursday, May 6 from 7-8:30pm Final session of Dr. Lori Watson's Racial Equity Seminar
An email with a zoom link has been sent to all those registered. We thank you for putting yourself into this often uncomfortable space in order to do this important work. 
Wednesday, May 12 at 6pm
Los Angeles based actor, performer & speaker Shaan Dasani brings his rap poetry storytelling piece I GOT A STORY TO TELL YA to Acalanes High School, to deliver a powerful message about growing up, self-acceptance and rising above hate. Register for this event here. 
Volunteer opportunities for Acalanes DEI - get involved!
We are looking for new people to join our efforts and get in on the highly relevant work of DEI. Email us! If you believe in the need for Diversity, Equity and Inclusion and enjoy writing, are a social media wizard or interested in web content creation, come join us! 
Read more
About DEI
The APC is committed to working with our Acalanes parent and student community as well as our staff and our school and district administration to promote a positive school climate at Acalanes that encourages a culture of inclusivity and belonging for all. It is not enough to denounce acts of racism, we must also work to challenge ourselves and our students to be anti-racist every day. The scope of this committee will encompass the full spectrum of diversity including gender and gender identity, sexual orientation, race/ethnicity, and mental and physical ability.
OUR VISION
Our vision is a positive school climate in which all members of our school community feel welcome regardless of their differences and in which students feel empowered to enter the world as engaged and active global citizens.
OUR MISSION
We are dedicated to identifying, implementing, and supporting a strategic approach to building an empowered school community that celebrates diversity and actively opposes discrimination of race, gender, class, religion, sexual orientation, or any other aspect of one's identity.
OUR GOALS
Create a safe and healing space for our school community to communicate with one another within the scope of DEI (social issues, identity, current events, school culture)

Facilitate parent educational opportunities for DEI

Support and promote cultural events organized by Acalanes and its students

Partner with Acalanes and District Administration to support and advance school and district efforts
Sorry, no event available currently. Please check back later.