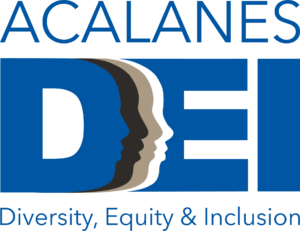 Week FOURTEEN in the Challenge to Build Habits Supporting Racial Equity: 
November is Native American Heritage Month
As we give thanks for our many blessings this Thanksgiving, let's remember to reflect on historic events from the vantage point of the Native population. We have added a number of different articles/videos covering various issues for you. Pick and choose, or watch them all over the next week! 
Nov 29 Ordering Deadline for Acalanes DEI Yard Signs
Available at shop.acalanes.com.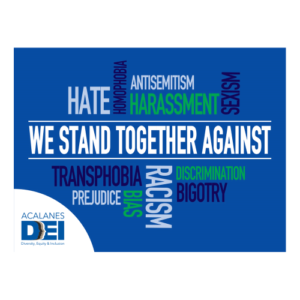 More information or questions?
Email us! Stay current and follow us on our webpage, Facebook and Instagram.
Read more
About DEI
The APC is committed to working with our Acalanes parent and student community as well as our staff and our school and district administration to promote a positive school climate at Acalanes that encourages a culture of inclusivity and belonging for all. It is not enough to denounce acts of racism, we must also work to challenge ourselves and our students to be anti-racist every day. The scope of this committee will encompass the full spectrum of diversity including gender and gender identity, sexual orientation, race/ethnicity, and mental and physical ability.
OUR VISION
Our vision is a positive school climate in which all members of our school community feel welcome regardless of their differences and in which students feel empowered to enter the world as engaged and active global citizens.
OUR MISSION
We are dedicated to identifying, implementing, and supporting a strategic approach to building an empowered school community that celebrates diversity and actively opposes discrimination of race, gender, class, religion, sexual orientation, or any other aspect of one's identity.
OUR GOALS
Create a safe and healing space for our school community to communicate with one another within the scope of DEI (social issues, identity, current events, school culture)

Facilitate parent educational opportunities for DEI

Support and promote cultural events organized by Acalanes and its students

Partner with Acalanes and District Administration to support and advance school and district efforts