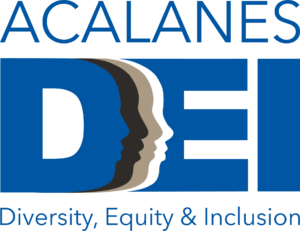 Thank you to everyone who helped shine light on, and honor, the contributions and experiences of black people during Black History Month. Students, teachers, and parents partook in an array of events highlighting Black excellence, suffering, and the need to lean in to the uncomfortable work of becoming antiracists. Here again is a useful link if you are unsure where to start on that journey.
March is Women's History Month, dedicated to reflect upon and remember achievements of women in our society, culture and history. 
Last week the Acalanes community had the pleasure to host in conversation the activist, chef, rower, and author of "A Most Beautiful Thing," Arshay Cooper. The event was enjoyed by well over 200 people, as Mr. Cooper shared his story of poverty, fear, chance opportunities seized, grueling hard work, and success. He offered true inspiration and insight to all of us through his storytelling, reminding us that "there is talent everywhere," asking us to consider "what is on the other side of this event/experience/moment," encouraging us "to become a school that is a voice not an echo," and during all of this "to give what hurts to get better." Discomfort is part of the journey to becoming better. Thank you to our student and adult moderators, and to the Acalanes administration for helping bring this event to us.
If you attended the Arshay Cooper Zoom event, please take this

5 minute survey

to help us enhance our programming.
Thursday Mar 25 from 6-7:30pm
The last AUHSD Book Club Event of the year will be hosted by Las Lomas High School. The book selection is "Becoming" by Michelle Obama (adapted for young readers). RSVP here. Las Lomas is encouraging purchase from Marcus Books in Oakland to support a local black business.
Wednesday March 3, from 7-8:30pm Racial Equity Series, Session 5
Reminder to join Dr. Lori Watson for a discussion on "Children and Race" this Wednesday. Zoom link will be sent out to all those registered prior to the meeting.
Order by March 14! "Stand Together" DEI Lawn Sign
$14 on the webstore.
Lastly, we invite you to join our committee!
If you have ideas or questions, or you want more information, email us! Stay current by visiting our webpage, and follow us on Facebook and Instagram.
Read more
About DEI
The APC is committed to working with our Acalanes parent and student community as well as our staff and our school and district administration to promote a positive school climate at Acalanes that encourages a culture of inclusivity and belonging for all. It is not enough to denounce acts of racism, we must also work to challenge ourselves and our students to be anti-racist every day. The scope of this committee will encompass the full spectrum of diversity including gender and gender identity, sexual orientation, race/ethnicity, and mental and physical ability.
OUR VISION
Our vision is a positive school climate in which all members of our school community feel welcome regardless of their differences and in which students feel empowered to enter the world as engaged and active global citizens.
OUR MISSION
We are dedicated to identifying, implementing, and supporting a strategic approach to building an empowered school community that celebrates diversity and actively opposes discrimination of race, gender, class, religion, sexual orientation, or any other aspect of one's identity.
OUR GOALS
Create a safe and healing space for our school community to communicate with one another within the scope of DEI (social issues, identity, current events, school culture)

Facilitate parent educational opportunities for DEI

Support and promote cultural events organized by Acalanes and its students

Partner with Acalanes and District Administration to support and advance school and district efforts
Sorry, no event available currently. Please check back later.