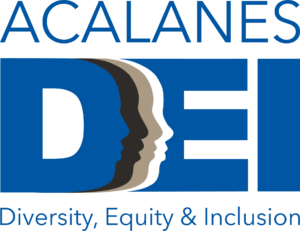 Thursday, June 2, 6:00pm. Save the Date for the third Angelversary of Miles Hall's death. Please help us turn Pain into Purpose with a Miles For Miles: Walk For Justice and Rally. Meet at Remembrance Park between Lilac Dr and Newell in Walnut Creek at 6pm and walk together to Civic Park (1.3 miles) for a special event to honor Miles at 7:15pm. Park at Las Lomas High School.

In honor of Jewish Heritage Month we spotlight Ralph Kuznitzki, a 15-year-old Jewish refugee living in the US during World War II. He was housed at the Ft. Ontario refugee camp near Oswego, NY, where he was able to attend local schools. Kuznitzki wrote this composition, The Flower and I for a high school English assignment.

Notice something different at this year's Met Gala? The historically exclusive fundraiser for the Metropolitan Museum of Art in NY has come under fire recently, with fashion experts agreeing that exclusivity is outdated. "Because of the industry's interest in selling aspirational, unattainable fantasy, it may never be able to change until cultural standards of beauty steer away from thin and white…" writes USA Today.

Do you love reading this section of the newsletter every week? Are you curious about different people and cultures? Please consider volunteering for one of our communications spots for next year. For more information, email us here or visit our Acalanes DEI website. Other committee positions are open too!
Read more
About DEI
The APC is committed to working with our Acalanes parent and student community as well as our staff and our school and district administration to promote a positive school climate at Acalanes that encourages a culture of inclusivity and belonging for all. It is not enough to denounce acts of racism, we must also work to challenge ourselves and our students to be anti-racist every day. The scope of this committee will encompass the full spectrum of diversity including gender and gender identity, sexual orientation, race/ethnicity, and mental and physical ability.
OUR VISION
Our vision is a positive school climate in which all members of our school community feel welcome regardless of their differences and in which students feel empowered to enter the world as engaged and active global citizens.
OUR MISSION
We are dedicated to identifying, implementing, and supporting a strategic approach to building an empowered school community that celebrates diversity and actively opposes discrimination of race, gender, class, religion, sexual orientation, or any other aspect of one's identity.
OUR GOALS
Create a safe and healing space for our school community to communicate with one another within the scope of DEI (social issues, identity, current events, school culture)

Facilitate parent educational opportunities for DEI

Support and promote cultural events organized by Acalanes and its students

Partner with Acalanes and District Administration to support and advance school and district efforts
Sorry, no event available currently. Please check back later.