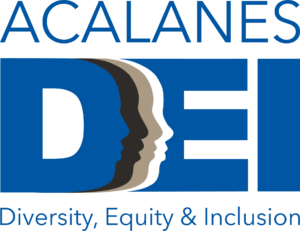 We have all seen reports that frontline workers of color are disproportionately affected by Covid-19, and the Filipino American population is no different. According to National NursesUnited, Filipinos make up 4% of registered nurses in the US and yet they accounted for 26.4% of nurses who died from COVID-19 and related complications. October is Filipino American History Month, and it seems fitting to recognize these frontline workers as heroes. Follow the history of why 1 in 4 health workers in the US are Filipino through photos on CNN.
 
Tuesday, Nov 9 at 1pm  "The History Against Truthful History" Webinar Don't miss Season 2 of La Historia Uncovered, a conversation about the history of voting rights in Latino communities, with University of Arkansas Clinton School of Public Service Dean, Victoria DeFrancesco Soto. Click here to sign up.

Facts Corner:
October is Arts Month! Ever wonder why ancient Europeans are depicted as White even though Ancient Europe was actually more diverse? While paintings from Ancient Rome and Greece show a wide variety of skin tones that reflect a multi-ethnic society, statues do not. Learn why here.
Read more
About DEI
The APC is committed to working with our Acalanes parent and student community as well as our staff and our school and district administration to promote a positive school climate at Acalanes that encourages a culture of inclusivity and belonging for all. It is not enough to denounce acts of racism, we must also work to challenge ourselves and our students to be anti-racist every day. The scope of this committee will encompass the full spectrum of diversity including gender and gender identity, sexual orientation, race/ethnicity, and mental and physical ability.
OUR VISION
Our vision is a positive school climate in which all members of our school community feel welcome regardless of their differences and in which students feel empowered to enter the world as engaged and active global citizens.
OUR MISSION
We are dedicated to identifying, implementing, and supporting a strategic approach to building an empowered school community that celebrates diversity and actively opposes discrimination of race, gender, class, religion, sexual orientation, or any other aspect of one's identity.
OUR GOALS
Create a safe and healing space for our school community to communicate with one another within the scope of DEI (social issues, identity, current events, school culture)

Facilitate parent educational opportunities for DEI

Support and promote cultural events organized by Acalanes and its students

Partner with Acalanes and District Administration to support and advance school and district efforts
Sorry, no event available currently. Please check back later.