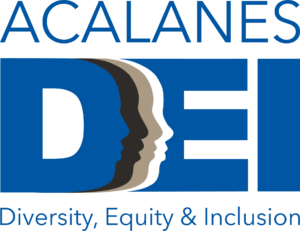 UNIDOS! During Latine Heritage Month, we take time to celebrate the histories, cultures and vast contributions of American citizens with Latinx backgrounds. The theme for 2022 is "Unidos: Inclusivity for a Stronger Nation ." On that note, we encourage you to come out to the Latine Potluck on Thursday, Oct 6 organized by the student equity board (we will be at a community table) and tune in to musician and advocate Doris Anahi Munoz's keynotezoom on Wednesday, Oct 12. Parent volunteers are still needed for both events and a few other projects. If you can give 1-2 hours on the front lines or behind the scenes, please let us know.
 
September was National Deaf Awareness month. Tru Biz, a popular novel, centers on deaf culture. The story highlights numerous ways in which the hearing community is desensitized to those with hearing loss. Check it out, the book offers a lot of food for thought. Also, the football "huddle" is widely believed to have originated from deaf athletes who used the circle formation to keep their signed play calls hidden from the opposing football team.
 
We are social: Add us to your Instagram at @acalanesdei
Have something to contribute or a question? Contact us
Read more
About DEI
The APC is committed to working with our Acalanes parent and student community as well as our staff and our school and district administration to promote a positive school climate at Acalanes that encourages a culture of inclusivity and belonging for all. It is not enough to denounce acts of racism, we must also work to challenge ourselves and our students to be anti-racist every day. The scope of this committee will encompass the full spectrum of diversity including gender and gender identity, sexual orientation, race/ethnicity, and mental and physical ability.
OUR VISION
Our vision is a positive school climate in which all members of our school community feel welcome regardless of their differences and in which students feel empowered to enter the world as engaged and active global citizens.
OUR MISSION
We are dedicated to identifying, implementing, and supporting a strategic approach to building an empowered school community that celebrates diversity and actively opposes discrimination of race, gender, class, religion, sexual orientation, or any other aspect of one's identity.
OUR GOALS
Create a safe and healing space for our school community to communicate with one another within the scope of DEI (social issues, identity, current events, school culture)

Facilitate parent educational opportunities for DEI

Support and promote cultural events organized by Acalanes and its students

Partner with Acalanes and District Administration to support and advance school and district efforts
Sorry, no event available currently. Please check back later.