JANUARY 29, 2023
We had a ball kicking off this momentous semester at Senior Breakfast this past Friday! Thanks for all the donations and support!
Coming up:
Thursday, Feb 2, 6:30-9pm: 2023 Senior Moms Night Out!
Questions: gina.hageboeck@gmail.com or  frechmantina@gmail.com
Wednesday, Feb 15 – Memory Frame Orders Due: If you haven't already ordered yours, here's the link to the Senior Webstore where you can purchase. Now would be an outstanding time to check and see if you're up to date with your orders. The best way to know is by referencing your receipts from August/Dons Day. For further dates and deadlines, check out the Senior Activity Checklist.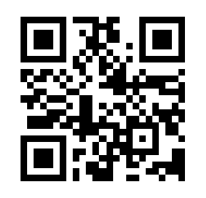 SENIOR ACTIVITY CHECKLIST & CALENDAR Please continue to refer to this document for important dates and purchase links for senior year.
Thanks for your support and Go Dons!
Class of 2023 Liaisons: Catherine Burns, Charlene Condy, Jen Dodge, Daniele Upp
Questions? Email us: class2023@acalanesparentsclub.com
Student Activities
College & Career Center
Counseling
Peer Tutoring
Volunteer Service Awards
Wellness Center