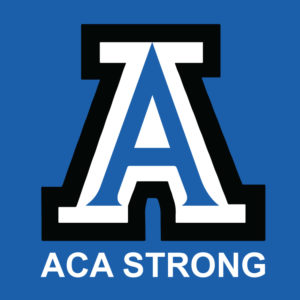 **EVENT FOR INCOMING FRESHMEN & THEIR FAMILIES** Tuesday, May 4 from 5:30-6:30pm Acalanes Athletics & Activities Night, Acalanes Main Quad
This is a "not to miss" event geared towards new Freshmen and their families highlighting ways to get involved at Acalanes. Incoming freshmen and their parents can meet coaches and athletes from all the 22 Acalanes sports, connect with student leaders, and learn more about the numerous clubs on campus. Last names A-L are scheduled from 5:30-6pm and M-Z from 6-6:30pm. Share this information with new ACA families! Questions? Email aca@acalanesparentsclub.com.
Thursday, April 22 from 3:30-5pm - "Dog Days are Over" Celebrate the last 25 Days of ACA
Our last ACA Day drive-through will be all about our ACA dogs! Get your students ready to dress up your family dog (or cat) in their best Don's blue. There will be a series of awards and treats given out to dogs who join the drive-through and we'll be posting pictures on our social channels. Start thinking of costumes for your pooch. More details to come regarding the 25 Days of ACA celebrating each day until the end of the school year. Let's finish the year ACA Strong! 

Questions, comments, or feedback, email aca@acalanesparentsclub.com.
Read more

The AHS Community Can't Be Canceled campaign, initially created last spring by Acalanes Leadership, was a successful effort to generate spirit and a great sense of belonging between Acalanes and the greater Lafayette community during Shelter in Place and beyond.
From "Let's Paint This Town Blue" to the Senior Car Rally and all the individual class spirit efforts in between, it helped to pull us together. Going forward, ACA • Acalanes Community Always will replace this effort and we hope you'll join this Acalanes Parents Club effort and get involved!
You can show your Dons pride by flying a new AHS flag to welcome in the new 2020-21 school year. Click here to buy one and pick up at Dons Days. 
Other ACA initiatives in the works:
ACA Days

 – On-campus Lafayette community fair to look forward to when campus is open to all

Dons Spirit Team

 – Be part of an effort focused on increasing our Dons Spirit 

DonsAlums

 – Facebook network for Dons Alumni to connect with each other and get more involved at Acalanes

Jobs4Dons

 – Job network focused on networking, interviewing, resume writing & job opportunities for current and recent Dons 
While parents won't have the traditional ways to get involved on campus this Fall, YOU CAN STILL GET INVOLVED with ACA!! 
Email aca@acalanesparentsclub.com to join the fun.