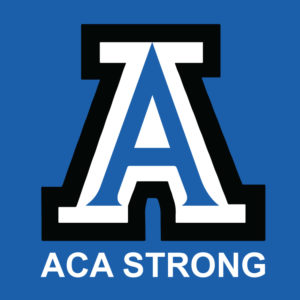 ACA Dog Days are Over Drive Through
What a fun afternoon! It was amazing to see so many spirited Dogs on campus. Check out Leadership's ahs_dons Instagram for photos of the winning dogs!
ACA Celebrates the Last 25 Days of the 2020-21 School Year
Encourage your students to check out all the ways they can connect each day before the school year comes to a close. Here's the link to the 25 Days of ACA. Let's finish the year ACA Strong! 
**INCOMING FRESHMEN & THEIR FAMILIES** Tuesday, May 4 from 5:30-6:30pm Acalanes Athletics & Activities Night, Acalanes Main Quad
This is a "not to miss" event geared towards new Freshmen and their families highlighting ways to get involved at Acalanes. Please share this information with new ACA families! Questions? Email here.  
Goods Donations for Las Lomas
Our fellow AUHSD school Las Lomas is grappling with the recent loss of two students. A community effort is underway to show our love and support to their grieving community. Acalanes will be collecting donations of journals, colored pens, snacks, popcorns, travel size sanitizers, wipes, gift bags, etc. to create student care packages. Donations can be dropped off at the AHS Front Office by Friday, April 30th. Email here for more information.  
Shop Local for Mother's Day Gifts
Lafayette businesses would LOVE our support for your Mother's Day gift purchases. Check out the Lafayette's Chambers Gift Guide for Mothers Day. Let them know you're an Acalanes family when you shop!
Questions, comments, or feedback, email aca@acalanesparentsclub.com.