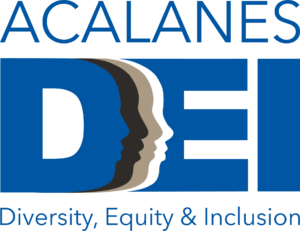 Week FIFTEEN in the Challenge to Build Habits Supporting Racial Equity
Winter is here and what is better than cozying up with a good read? This week's challenge is to save the date for our next district-wide book discussion, Thursday, Feb 4 at 6:30pm! The groups are teacher-moderated and discussions are informative and interesting. This time, the book is the critically-acclaimed "Between the World and Me" by Ta-Nehisi Coates. Order your copy from Orinda Books and receive it in time for holiday gift giving! And, HBO adapted the book into a movie and a podcast, available until Sunday Dec 27.
December 10-18 – Hanukkah is coming!
Also written as Chanukah, this is the Jewish eight-day, wintertime "festival of lights," celebrated with a nightly menorah lighting, special prayers, and foods. If you are so inclined, try this recipe for delicious latkes.
Speaking of holidays, the DEI group at Acalanes would like to recognize all the cultures represented at our school. Please let us know any special events that we can learn about and honor throughout the year. For starters, how do you celebrate your winter holidays? Email us!
Join the Grassroots Law Project (AUHSD) for Students and Parents
The group aims to bridge the gap between grassroots organizing and legal expertise in criminal justice reform. With over 75 student volunteers, backed by parent and teacher allies, GLP functions as a unit with members in each school. The group is not a club affiliated with individual schools, but a district-wide chapter powered by students and supported by parents and teachers. To get involved, fill out this Google Form. Check them out on Instagram too!
More information or questions?
Email us! Stay current by visiting our webpage, and follow us on Facebook and Instagram.