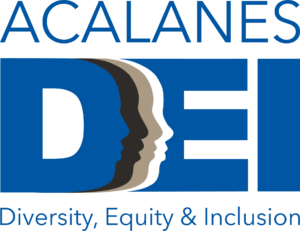 Week NINE in the Challenge to Build Habits Supporting Racial Equity
We often hear the term "White Privilege." What does that term really mean? What does it not mean? Why are white people often defensive around this term? Here is a link to an interesting perspective by NFL football player Emmanuel Acho: "Uncomfortable Conversations with a Black Man" (9-minute YouTube video)
October is National LGBT History Month!
When police raided the Stonewall Inn, a popular gay bar in the Greenwich Village section of New York City on June 28, 1969, the street erupted into violent protests that lasted for the next six days. Read more here about the event that marked a major turning point in the modern gay civil rights movement in the U.S. and around the world. 
We are still celebrating Hispanic Heritage Month!
For a rich selection of stories that highlight the voices and contributions of Hispanic and LATINX Americans, click here. 
The Black Student Union just finished a new video with production help from the tech board within the leadership class. Watch and listen to their voices here! BSU meets on Tuesdays and Thursdays at noon. All students are welcome and encouraged to participate. 
Tuesday, Nov 10 from 7-8:30pm – AUHSD DEI Book Club
There is still time to read and join the book club discussion! The book selection is "Across that Bridge: Life Lessons and a Vision for Change" by late Congressman John Lewis. Sign up here. Please consider purchasing the book from Orinda Books.
The amazing racial equity workshop series with Dr. Watson will continue with a second session on November 16th. This is a series with each seminar building upon the one before, and there are still a few spots available! (After the second session, registration will close, so be sure to sign up soon.) For details, program dates, and registration click here. 
We are social! Follow us @acalanesdei on Instagram!