Every Thursday-Sunday Until Feb 14 5:30-9:00pm – ACA STRONG Campus Light Display
The kick-off night that included Acalanes students DJing a local radio station while families drove through the campus light display was a huge hit! It's not too late to check it out. Students, parents, siblings & community members are invited to drive through campus to enjoy the ACA STRONG light display and engage in some fun community spirit! 
When you come to campus, please consider bringing peanut butter and/or boxes of cereal to donate to the Monument Crisis Center. Donations can be placed in collection bins located by the flagpole.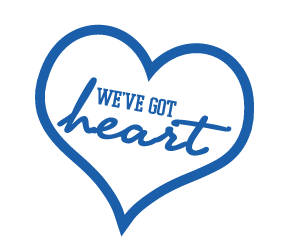 February "We've Got Heart" Throughout Our Lafayette Community 
ACA STRONG Blue Heart Displays – 

Show your ACA Spirit by showing how much "heart" you have for Acalanes and our Lafayette community.

Beginning tomorrow, chalk your driveway with a BIG BLUE heart, hang blue hearts in your windows & look out for blue hearts & ACA STRONG posters throughout Lafayette. Check out @ahs_dons on instagram to see pictures & to submit yours!

 

Today through Friday, Feb 12 – Get Your Chalk and Treats at Sideboard Lafayette – 

Stop by for a treat and ask for a stick of complimentary blue chalk. They have great Valentine's gifts too!
Local Gifts, Outdoor Dining & Take-Out in Lafayette – 

Local businesses and restaurants need our support more than ever! Restaurants are welcoming outside dining again and would appreciate patronage by Acalanes families in their outdoor seating areas or via take-out. Valentine's Day is around the corner and local boutiques have some creative gift ideas. Check them out

here

. Let our local businesses know how much our ACA family supports them!
Questions, comments, or feedback, email aca@acalanesparentsclub.com.