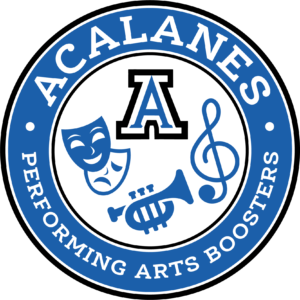 Acalanes Performing Arts Booster Scholarship Available

APAB will award one $1,000 scholarship to a Senior in the Acalanes Class of 2021 who participates in either Choral Music, Drama or Instrumental Music with an intent to major or minor in a performing art at a two or four-year college, university, or performing arts school.
Applications are available now and must be submitted by May 1. Click here for the application.