Tuesday, Dec 15 at 7pm – 2020 Choral Music Virtual Winter Concert, "Together, from a Distance" 
This streamed concert will feature music from the Medieval, Renaissance, Baroque and Classical eras, as well as some solo acts. Look for the YouTube link on the Acalanes Performing Arts website on the day of the concert.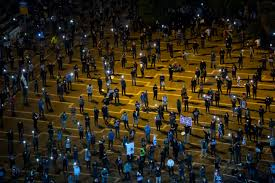 Thursday, Dec 17 at 7pm – AHS Instrumental Virtual Winter Concert
Enjoy the amazing musical talents of the Acalanes Instrumental Bands. Instrumental Music Director Ms. Lauren Gibson will be showcasing performances by each ensemble (Jazz Ensemble, Concert Band, Symphonic Band, Wind Ensemble, and Orchestra) as well as chamber music. Best of all, you can hear all this beautiful music safely from the comfort of your home via Zoom video conference. Look for the Zoom link at http://acalanesinstrumentalmusic.com or on our website.
Tuesday, Dec 22 at 7 pm – DramaDons Holiday Special
Happy Holidays from the DramaDons! The DramaDons have a present for you! The premiere of our Holiday Special will include selections of work that the DramaDons have created over this past semester. Pieces include original puppet stories, dialect monologues, an 8-minute Zoom movie adaptation, and an original children's theatre Zoom play. YouTube link to the Holiday Special will be available on the day of the performance on our website as well as on Instagram @ahs_dramadons.