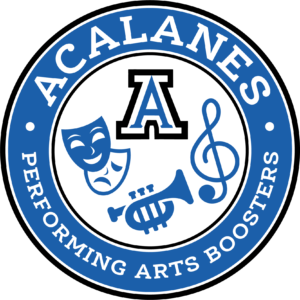 Mark your May calendars because you don't want to miss any of these upcoming musical events!

Join Music Director Lauren Gibson as she hosts two concerts:
Tuesday, May 10 at 7pm in the AHS Performing Arts Center. Concert Band, Symphonic Band, and Wind Ensemble are performing. Admission is free, $5 donation suggested for adults.
Thursday, May 12 at 7pm in the AHS Performing Arts Center. Orchestra, Wind Ensemble, and Jazz Band are performing. Admission is free, $5 donation suggested for adults.
Concert at the Res (Lafayette Reservoir) Saturday, May 14 from 11am to 12:30pm at Lafayette Reservoir, Outdoor Stage. Lafayette Rotarians are hosting an afternoon of wonderful music featuring local bands including Acalanes High School Wind Ensemble, Stanley Middle School, Bentley School and the Rossmoor Big Band.This annual concert helps to raise money to supply Lamorinda and Bay Area Schools with new instruments for their music programs. Live entertainment and food and drinks for purchase. Free admission.

Jazz Cafe 2022 Friday, May 20 from 5:30 to 9pm in Stanley Middle School, Multi-Use Room. Always a popular community event, this year's Jazz Cafe will feature talented Jazz Bands from Acalanes, Stanley Middle School, Campolindo and more. All will be coming together for an evening of music and to honor Mr. Bob Athayde after 35 years of inspirational service to the Lamorinda Community.
 
The APAB Board is seeking New Board Members. Are you interested in volunteering for a role that can make a difference in Acalanes' performing arts? Acalanes Performing ArtsBoosters (APAB) is looking to fill open roles for next year. This is a great opportunity to get involved and connected to our performing arts community!
Open 2022-23 APAB roles:
President
Secretary
Treasurer
Publicity & Communications   
In addition, Instrumental Music has the following board openings for the coming year (must have a student enrolled in Instrumental Music):
Secretary
Treasurer
Reception Committee
Please contact Paulie Proffett or Mary Beth Towery for more information.