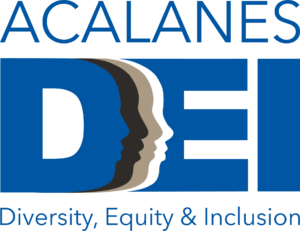 This is our seventh week in the challenge to build habits supporting racial equity. Let's continue celebrating National Hispanic Heritage Month!
For week seven, learn about labor leader Dolores Huerta, the woman who coined the slogan "Sí, se puede" ("Yes, we can").
Tuesday, November 10 from 7-8:30pm – AUHSD DEI Book Club
The book selection is "Across that Bridge: Life Lessons and a Vision for Change" by late Congressman John Lewis. Sign up here to participate. 
Monday, November 16 from 7-8:30pm – Myself…My Story with Dr. Lori Watson
Last week we had our first valuable, inspiring and challenging session with Dr. Lori Watson. This is an Acalanes parent-specific series of six seminars, where we explore issues of race and identity. Join us for the next session on November 16 by signing up here! More details, including program dates and session topics are available here.
Reminder: Bias Incident Reporting Tool is available here. Students can report anonymously if they wish. 
Interested in joining our committee? Have questions? Email us.