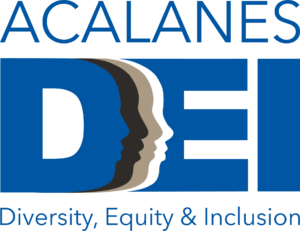 Continue to Build Habits Supporting Racial Equity
Each week, we suggest you explore something that will help you become more educated and thoughtful in this area. September 15 to October 15 is National Hispanic Heritage Month during which we recognize the invaluable histories, cultures and contributions of community members whose ancestors came from Spain, Mexico, the Caribbean, Central and South America. For Week Five: Learn about Puerto Rican civil rights pioneer Felicitas Gómez Martínez de Mendez and how she helped pave the way for Brown v. Board of Education.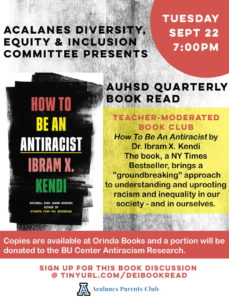 Tuesday, Sept 22 from 7-8:30pm Register to Attend Book Club!
Join us online for a teacher-moderated discussion about the book How to Be An Antiracist by Dr. Ibram X. Kendi. Register for the event here. Don't miss this important discussion, even if you haven't had a chance to finish the book! Click here for the 'Shortform' book summary. Let's meet online on Tuesday! 
Thursday, Oct 1 from 6:30-8pm Parent Racial Equity Seminar
The first in a series of six seminars with Dr. Lori Watson will allow parents to intimately explore issues of race and identity. Dr. Watson will respond to parent questions that have come up since her last parent forum. She will also address the teacher-moderated racial equity workshops our children have attended. Let's continue to listen and learn! Register in advance for this meeting here. After registering, you will receive a confirmation email containing information about joining the meeting. 
Interested in joining our committee? Have questions? Email us.