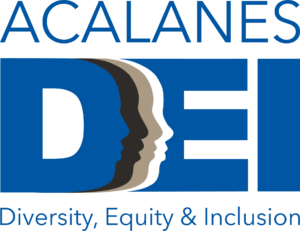 Diversity, Equity and Inclusion gives us all an opportunity to learn more about our differences and come together in celebration. Throughout May, we continue to recognize our AAPI friends, and June is Pride month. 
We are halfway through May, but there are still plenty of ways to celebrate AAPI Heritage Month:
Check out our Insta throughout the month of May, as we highlight notable personalities for AAPI Heritage Month. 

Growing up Asian in our country came with certain challenges for Jaimie Nguyen. Read her reflections in this

article. 

Don't worry if you missed the fabulous

Shaan Dasani

last Wednesday… many of us were so struck by his story and personality that we vowed to invite him back in person as soon as possible. Make sure you catch him next time around!
In June we celebrate LGBTQ+ pride. Learn more about Pride month here:
Did you know the gay rights movement was largely started during and after the

Stonewall Riots

? Gay rights have come a long way since then, but young LGBTQ+ youth suffer in so many ways. Nearly a third of young gay people have attempted suicide according to

research from the Trevor Project. 

The

Born This Way Foundation

is supporting five LGBTQ+ non-profits around the country, aiming to fill the kindness gap for youth. Help blanket them with kindness cards! Cards can be dropped off at

Bel and Bunna's Books

downtown Lafayette by June 4. 

Read this inspiring story about high school swimmer

Ben Quinn

, who has been openly gay for his entire high school career in conservative Indiana, with his mom at his side. Quinn will swim for Oberlin starting in the fall. 
Thank you to all who have participated in DEI events this school year and supported our highly relevant work! We invite you to join more events next year! We are constantly working on ideas for book clubs, special guest appearances, workshops and more. 
Have some great ideas? Consider joining one of our meetings, volunteer for one of our open positions, or email us! 
Be sure to follow us on Instagram @acalanesdei!