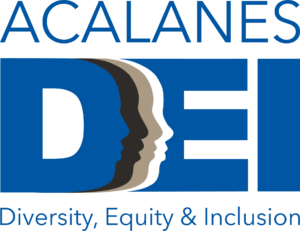 We continue Celebrating Diversity throughout the month of April, but first we acknowledge that following a year of racial protests after the murder of George Floyd, Derek Chauvin was finally convicted on all three counts. Read about this historic trial and conviction here. While thousands expressed relief after the verdicts, many felt anger and sadness — because greater racial justice and equity are not attained by a single case. People remember that Martin Luther King Jr. said the arc of the moral universe bends toward justice. But they forget that he also said that arc is long — sometimes far, far too long.
New Role at AUHSD, Director of Student Support, Equity and Inclusion
This is especially relevant to our Diversity and Inclusion work. The position's focus includes "a strategic approach to combating racism, discrimination and exclusion, in our academic, athletic and club settings, as well as within the local community." Please share the job listing with your professional networks! Application deadline is 4/30. The job posting can be found here.
Thursday, May 6 from 7-8:30pm Final Racial Equity Seminar with Dr. Lori Watson
An email with a zoom link will be sent to all those registered prior to May 6th. Thank you for putting yourself into this often uncomfortable space in order to do this important work.
Wednesday, May 12 at 6pm Rap Poetry Storytelling
Los Angeles based actor, performer & speaker Shaan Dasani brings his rap poetry storytelling piece I GOT A STORY TO TELL YA to Acalanes High School, to deliver a powerful message about growing up, self-acceptance and rising above hate. Register for this event here. 
Volunteer opportunities for Acalanes DEI – get involved!
We are looking for new people to join our efforts and get in on the highly relevant work of DEI. Email us! If you believe in the need for Diversity, Equity and Inclusion and enjoy writing, are a social media wizard or interested in web content creation, come join us!