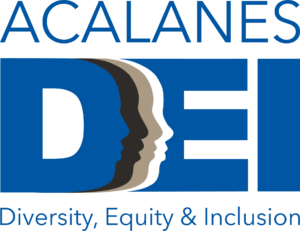 The DEI committee invites you to Celebrate Diversity throughout the month of April! Our country and our world is filled with a rainbow of races, religions, and stories…some of which we understand and some we don't. This month alone we celebrate our Arab-American history, Scottish-American history, Jews celebrate Passover this week (do you know what a seder is?), Christians celebrate Easter next (do you know where the word Easter comes from?), Muslims celebrate Ramadan (do you know what Eid al-Fitr is?), we recognize Autism Awareness month, and we focus on National Child Abuse Prevention month. 
Try to take the time to involve yourself in culture, religion, and language that you don't usually hear about in your daily life. Get creative with food, watch a documentary or movie that you might know nothing about, listen to music you haven't heard, hug your children and help them learn to not judge "otherness." This is our work as people of this Earth. Did we mention that it's Earth Month too?!
Volunteer opportunities for Acalanes DEI – get involved!
We are looking for new people to join our efforts and get in on the highly relevant work of DEI. Email us! If you believe in the need for Diversity, Equity and Inclusion and enjoy writing, are a social media wizard or interested in web content creation, come join us!