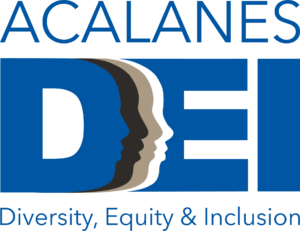 Rising Assault Within AAPI Communities
Our hearts are with families who have lost loved ones and continue to live with the trauma of rising anti-AAPI (Asian American Pacific Islander) sentiment this past year with the start of COVID. Explore this topic further in this article. Many AAPI organizations have organized a community foot patrol  to escort the elderly in Oakland Chinatown. If you would like to know ways to help support the AAPI communities, and for other resources please use this list.  
As we continue to do our part in diversity, equity and inclusion work as a community, we hold hope as people from different cultures and communities rise together to condemn hate. If you are unsure where to start on a journey of antiracism,

try here

.
Black History Month 
Tuesday Feb 23 from 6:30-7:30pm Private Virtual Speaker Event with Arshay Cooper, author of the novel "A Most Beautiful Thing" and co-star of the movie with the same name. This event is almost sold-out, so don't wait to sign up! Purchase the book here, and watch the movie on Amazon Prime or Xfinity. 
Thursday Feb 25 at 6pm Student Poetry Night
Encourage your student to register their entry for the ACA BHM Poetry night here. Join via Zoom – all are welcome!
Wednesday March 3, from 7-8:30pm Racial Equity Series, Session 5
Join Dr. Lori Watson for a discussion on "Children and Race." Zoom link will be sent out to all those registered prior to the meeting.
Order by March 14! "Stand Together" DEI Lawn Sign
$14 on the webstore.
Lastly, we invite you to join our committee!
If you have ideas or questions, or you want more information, email us! Stay current by visiting our webpage, and follow us on Facebook and Instagram.