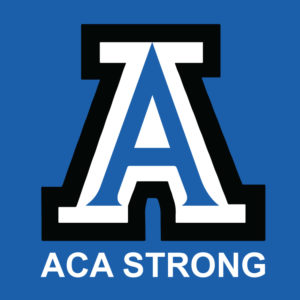 Thank you ACA Spring Campus Volunteers!
Over 60 students, parents, and community members showed up to clean up campus prior to spring break. A special thank you to event coordinator Denise Cain for ALL her work in making it such a successful event. The painting, weeding, trash pick-up, and more made a HUGE difference on campus. THANKS AGAIN!
Thursday, April 22, 3:30-5pm "Dog Days are Over" – Celebrate the last 25 Days of ACA
Our last ACA Day drive-through will be all about our ACA dogs! Get your students ready to dress up your family dog in their best Don's blue. There will be a series of awards and treats given out to dogs who join the drive-through and we'll be posting pictures on our social channels. Start thinking of costumes for your pooch. More details to come regarding the 25 Days of ACA celebrating each day until the end of the school year. Let's finish the year ACA Strong! 
Questions, comments, or feedback, email aca@acalanesparentsclub.com.